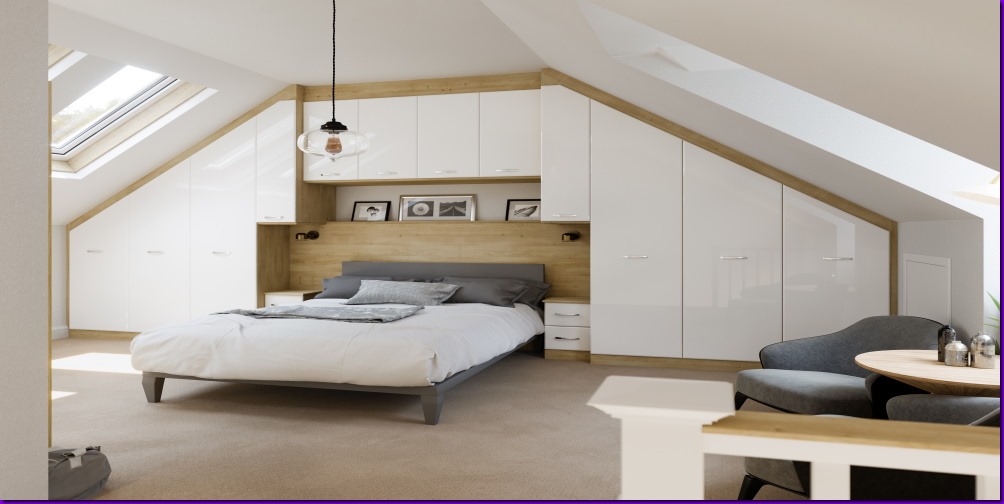 You may ask what is the difference between free standing wardrobes and fitted ones? The main thing that sets fitted robes apart from free standing ones is being able to have them made to fit the space you have available in your bedroom, usually wall to wall space.
Utilising this space is extremely important because in most bedrooms storage is at a premium for hanging clothes and tidying things away. Good fitted robes should be made to measure and be constructed with a full carcase – backs, sides, floors and ceilings – and maximise the height to suit the rooms ceiling. Every available space can potentially be used including storage over the bed, fitted dressing tables, tall boys and ottomans at the foot of the bed. No more packing boxes on top of free standing robes or sliding items down the side gaps of them.
Our range of fitted wardrobes come in a wide variety of styles and colours and – with the exception of gloss finishes – they are all the same price so choosing your preferred style is easy.
Why not book an appointment with us for a free design and let us show you the full potential of fitted wardrobes. Remember we cover all of Leeds, Harrogate and all the surrounding areas.