Fitting a kitchen can be a stressful experience. Rightly or wrongly when customers visit our showroom we still assume that they are probably looking for us to provide a full service when quoting them for a new kitchen. This has certainly been our experience over the years but there are signs that customer thinking has changed recently. More and more often potential customers are only wanting a quote for supply only as they "know someone that can fit kitchens'' or the "builder is going to fit it'' or "I can fit the units myself'' All are valid reasons but is it really cost effective to do it yourself?
It might seem like it is going to save money by getting the installation done by someone else but what is the reality and what are the pitfalls.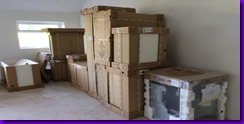 The delivery – when we deliver a kitchen and our fitters are going to install it we will be responsible for opening the boxes and checking for damages or missing items which will be replaced or delivered probably before the customer even knows that something is amiss. If delivery of the kitchen is on a supply only basis it is up to the customer to check for damages or missing items and unpacking bulky kitchen units is not easy.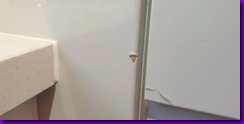 Damages discovered during the fitting – again, if our fitters are installing the kitchen they will take responsibility for any damages that might occur during the installation but if it is only supplied it is a massive grey area to establish where the damage was done if it was not picked up in the initial inspection on delivery.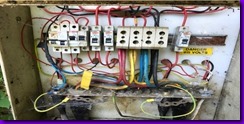 What does a fit consist of? Usually a multitude of different skills are employed when fitting a kitchen. If a builder is involved does he really want the responsibility of fitting someone else`s kitchen especially at the end of the build when he will already be thinking of his next job. If a builder is not involved in the project who is going to take care of the disposal of the old kitchen, the electrics, the plumbing, the fitting of worktops and the clearing of packaging? All these things are costly to budget for and add up dramatically when taken into account individually. A skilled kitchen fitter is worth his weight in gold because he has the experience and knowledge to cope with all aspects of the job.
Even if you `know someone' who can fit your kitchen, our advice is to still get a costing for the installation of your kitchen from your supplier as this is usually priced separately. You might be pleasantly surprised at the cost and it will ultimately give you peace of mind that if there are any issues they will be sorted. The suppliers reputation is of paramount importance to them.
Live Well, Buywell.